We have currently developed a number of strategic alliances with third party software providers.
Our programming team is continuously adding to our alliances.
Please contact us for more details.

Remote Scan
RemoteScan is a recognized world-wide leader of software solutions for enterprise network environments where scanners and imaging devices are part of the critical work-flow of document management systems.
Use your scanners with Terminal Services, Remote Desktop & Citrix®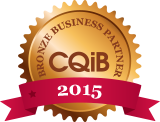 CQIB
The Council of Queensland Insurance Brokers Inc. represents over 60 Queensland firms employing nearly 400 staff and placing in excess of $500,000,000 in annual premiums.